Get our Property Virtual Tour Software
and receive a FREE camera!
Build virtual tours with our online property virtual tour software and receive a FREE Ricoh Theta 360º camera with tripod included in your subscription!
A virtual tour is a collection 360 degree rotating images that are interconnected giving the user the chance to virtually navigate between images and explore every angle of the property.
You can now build property virtual tours yourself using our easy virtual tour software and we are making it even easier by giving you the Ricoh Theta 360º camera & tripod absolutely FREE of charge so you can start making beautiful property virtual tours today!
Stay ahead of your competition and allow your website visitors to virtually visit your properties from the comfort of their own home. Increase conversions & save time & money!
How does it work?
STEP 1
Get your FREE camera
We believe in our product so much, we even give you the camera for FREE so you can start making your own 360º property virtual tours today!
STEP 2
 Upload your images
With our unique property virtual tour software you can upload your images straight from your phone to your online account using our handy app. Add your property details and preview your images immediately.
STEP 3
 Create your virtual tour
Transform your 360º images into an interactive walk-through property virtual tour in a matter of minutes! Once your property virtual tour is finished, just hit publish and use the link & embed codes to display your virtual tour on your website or portal.
No Photographer needed!
Using our property virtual tour software, you never need to hire an expensive photographer again!
All you need is your FREE Ricoh Theta camera and you too will create property virtual tours like a pro in minutes!
Don't believe us?
Get your FREE camera!
We believe in our product so much, we even give you a RICOH THETA SC 360º camera included in your membership, absolutely FREE!
This camera, with its fish-eye lens, makes it possible to capture one complete room with just 1 click of the button. Simply attach the camera to the FREE tripod we supply, put the camera in the middle of any room, and start shooting!
Both lenses take a perfect 180ª image and stitches the images together automatically, seamlessly and super fast.
Now you can show off your properties to your clients and give them the opportunity to view a property from the comfort of their own sofa. You can triple your property viewings and double your sales in an instant!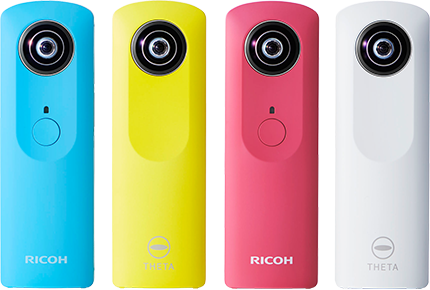 Take your business to the next level
Virtual Tour Examples
Many Real Estate Agents have already signed up to our platform making beautiful virtual tours on a daily basis. Here are some examples of property virtual tours you can create.
use your mouse to rotate the image
We have been using My360 for just 6 weeks now and already we have our first sale directly due to using Virtual tours! A Swedish client who did not have time to come and view properties in Marbella was sent a virtual tour link from My360 after which he proceeded to put down a reservation deposit!
Virtual tours are definitely a must, especially if you are looking to sell properties to clients overseas!
David Woodland – Owner, Marbella Dream Living