Image Credit: Sorin Rizan, 3D Tours Dubai
Learn to shoot & build your OWN property virtual tours with My360. 
Our property virtual tours guides are easy to follow, packed with tips and tricks and best of all 100% FREE! 
Paired with the best Virtual Tour Software for real estate, you will be making virtual tours for your estate agency in minutes! 
Stay ahead of your competition and allow your website visitors to virtually visit your properties from the comfort of their own home. Increase conversions & save time & money!
Shoot & Build Your


OWN
360º Virtual Tours
Real Estate Leads – the golden key to any successful real estate business. But how
Read More »
How to create a basic Virtual Tour with My360
How to add a video chat to your virtual tour
Adding images & gifs to your virtual tour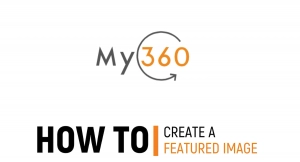 360 News
My360 recently introduced the new "featured image" option so you can now add a featured image to your virtual tour. You can simply add a
Read More »
Tips & Tricks
In the world of Hotspots it is important you choose the right ones so your visitors will keep clicking! My360 already has a vast selection
Read More »
360 News
test My360 has recently introduced the floor plan feature for all our users to enjoy FREE of charge, so now you want to know how
Read More »
360 News
We recently introduced the new floor plan feature to you, and many of you are already using it. but what if you don't have a
Read More »
Tips & Tricks
Right! So you added a pop up text hotspot and a pop-up video hotspot to your virtual tour but what you want to do now
Read More »
Tips & Tricks
So you learned how to add a pop up text hotspot to your virtual tour and how to add images in a pop up hotspot
Read More »
Ricoh Theta V vs Insta360 ONE X With the Ricoh Theta V and the Insta360 ONE X in the same price bracket we thought it a good idea to compare these two cameras solely from the view point of shooting 360 degree photos as a non professional photographer. If you are in the 360 video business then that's a completely different ball game and the Insta360 ONE X is in a league of its own. We shot images with both the Theta V and Insta360 ONE X just so you can compare like for like – all images were shot within a minute of the comparable image, both cameras were set to HDR mode and none of these images have
Read More »
Photo by Jeff Hopper on Unsplash Considering a camera in the New Year? If so, here are some tips on purchasing one. 1. Price Most
Read More »
The anticipation had been killing us, Ricoh teased us for many months with the prospect of a new 360º camera, but the day has finally
Read More »
Looking for exclusive discounts on 360º cameras?
In today's fast-paced world, where new experiences and environments can trigger anxiety for some individuals,
Read More »
These tips will help you market your 360-tour business without straining your budget or resources.
Read More »
Real Estate Leads – the golden key to any successful real estate business. But how
Read More »
Adding a video chat to your virtual tour is a great way to increase the
Read More »
We all know how important email newsletters are when it comes to marketing, and this
Read More »